We value our patients' experience at Family Life Chiropractic & Wellness. If you are currently a patient, please feel free to complete the following Client Experience Questionnaire. The Questionnaire is in Adobe Acrobat format, and requires the free Acrobat Reader to view.
Patient Satisfaction Survey & Testimonial FORM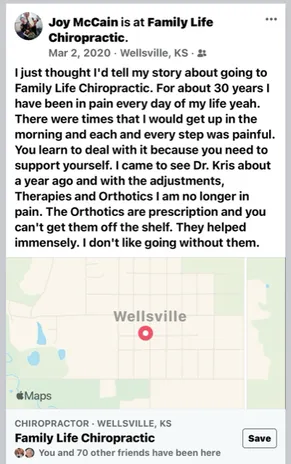 Dr. Kristina Gibbons

When I went in to see Dr. Kris I was in serve oain and on pain pills... She was very thorough in examing you b4 she starts any treatment. She has been working with me on some therapies and adjustments.. I am no longer in pain.. Thank you Dr. Kris
Sonja H.